The Lettermen - February 26th - March 1st, 2020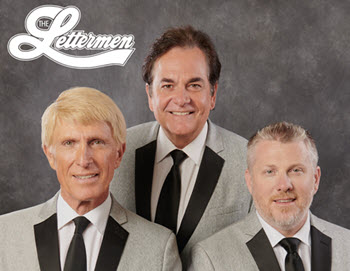 The dictionary defines harmony as "a combination of musical sounds considered to be pleasing".  The music world could define harmony as "The Lettermen".  For more than 50 years, The Lettermen –Donovan Tea, Bobby Poynton and Rob Gulack, each of whom are entertainers in their own right-have kept the meaning of harmony alive with their soft, romantic, harmonic blend of music which is popular with their fans today as it was in 1961 when they recorded their first hit, "The Way You Look Tonight".
Room & Show Packages Available Starting at just $208.00 (Double Occupancy) + all taxes!
Please call Reservations to book your Room & Show Package 1.800.227.3849
Turn The Page - A Tribute To Bob Seger - March 4 – 8, 2020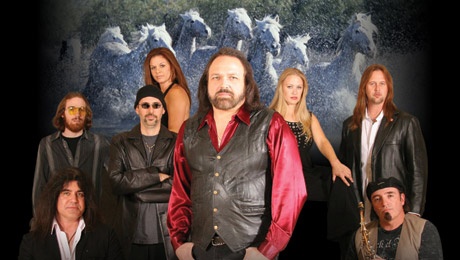 Bob Seger, The name alone brings back a flood of memories.  Memories of growing up, first love, parties, and a time when music helped define who you were.  Bob Seger and the Silver Bullet Band indeed provided the soundtrack to a generation, especially those growing up in the Mid-West.
With ten consecutive platinum albums between 1975 and 1995, the library of Seger's beloved hits is nearly endless.  "Turn the Page - a Tribute to Bob Seger and the Silver Bullet Band" faithfully recreates all the "Classic" Bob Seger Hits. You will feel as though you've been transported back to Detroit's Cobo Hall as you relive "Old Time Rock and Roll," "Night Moves," "Against The Wind".
Turn the Page," the way they were meant to be experienced. Live, on the concert stage! With over ten years on the road, Sam Morrison and Turn the Page continue to tour the US bringing Bob Seger's music to his fans.
For a truly memorable concert experience, "Turn the Page" will provide the "Old Time Rock and Roll" that will take you back and make you remember...because after all...  Rock and Roll Never Forgets!
Room & Show Packages starting at $208.00 (Double Occupancy) + all taxes!
Please call Reservations to book your Room & Show Package 1.800.227.3849
Back to All