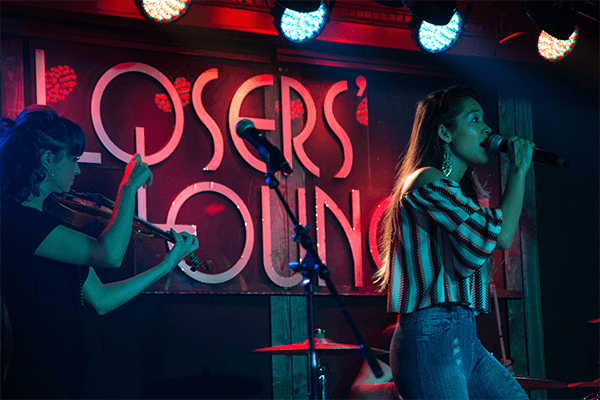 It's Never A Dull Night In Losers' Lounge
Remarkable live bands and phenomenal DJ's perform your favorite Top 40's, Dance, or Rock & Roll! Along the walls are hundreds of posters, headlines, and photos of famous and infamous losers - from historic figures to the latest entertainment and political flops.
Meet Pat O'Brien! Pat will be performing at LOSERS' Lounge on Monday and Tuesday's from 6:00 PM – 10:00 PM.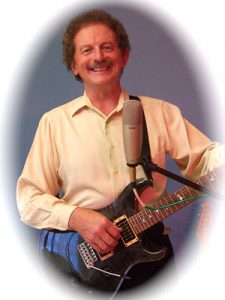 Pat hails from Galway in the West of Ireland, where he began playing with show bands in the 1960's. He went on to study music in Manchester, England before travelling to Toronto with another band. He also dabbled in musical theater at this time, playing the role of Judas in a touring production of Jesus Christ Superstar. He later moved to Chicago, working as a solo entertainer at Fox's restaurant in Illinois before returning to his native Galway seventeen years later.
It was here that Pat was "discovered" by Rick and Susan Murphy, who brought him over to perform in Laughlin, Nevada where O'Brien has delighted audiences over the winter season for the past twelve years.
Pat, or PJ* as he is most commonly known in his hometown, plays a wide variety of music to cater to all tastes, including classic rock, standards, Irish music, folk and even some opera. He is mainly recognized for his singing voice but also plays saxophone and guitar and is also proficient in the latest music technology, which he uses to provide his own background music.
LOSERS' DRINK SPECIALS

WEDNESDAY- SHOT NIGHT – 8:00 PM TO MIDNIGHT
PREMIUM SHOT - $4.00
ANY CALL SHOT - $3.00
DOMESTIC BEER - $2.00

THURSDAY- THROWBACK THURSDAY- 8:00 PM TO MIDNIGHT
JELLO SHOTS - $2.00
KAMIKAZE - $2.00
Adios M.F. - $3.00
COORS LIGHT/MILLER LITE - $2.00
FRIDAY- WHISKEY NIGHTS - 10:00 PM TO 1:00 AM
YOU NAME IT, ANY WHISKEY WE CARRY - $3.00